4×4 SUVs are often considered as superb, all-round cars. With a combination of size, power and modern design, they are a comforting choice to many road-users today. What differentiates 4x4s from most other types of cars are predominately its size and 'going-anywhere' capability.
With this in mind, there is an outstanding range of 4x4s on the market. But which one is the best all-round 4×4? This is a difficult question to answer as each 4×4 will often have their own unique selling point and advantages.
Here are Carleasing's available offers on some of the best 4x4s currently on offer.
Audi Q5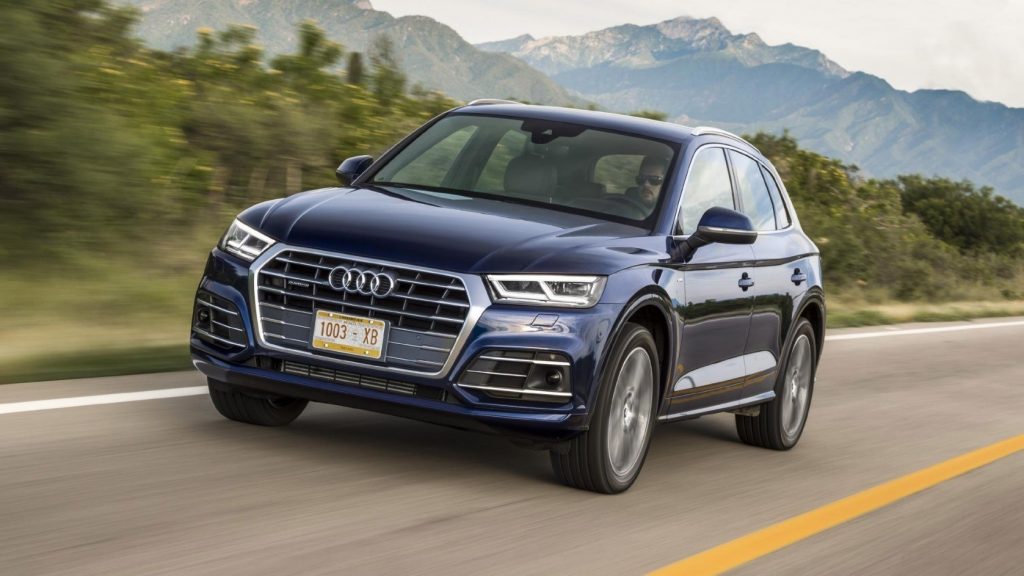 Regarded as one of Carbuyer's Best 4x4s, the Audi Q5 is an exceptionally well-made 4×4, with one of the 'best interiors in its class, featuring high-quality materials and a thoroughly modern design' (Carbuyer's Audi Q5 summary).
The 2018 version of the Q5 is a thorough re-work from previous models with a strong balance between performance and economy, achieving 150 – 286 bhp whilst returning an average of 42-57 mpg.
TopGear's review on the 2018 Q5 regard it as the "perfect evolution of the super-popular Q5. The same, just better. Spot on." Whilst the price is not exactly cheap once all the features are compiled together, the Q5 is a frequent bestseller in its segment.
Performance wise, the Q5 comes with four different diesel versions and one petrol version. More details on the exact engine specifications can be found in TopGear's Driving section on the A5's review.
Just like with any 4×4, the A5 doesn't disappoint in terms of space. The Q5 seats is able to seat five people, and with it achieving 610 litres of available capacity. 1550 litre capacity can be achieved providing the rear seats are folded down.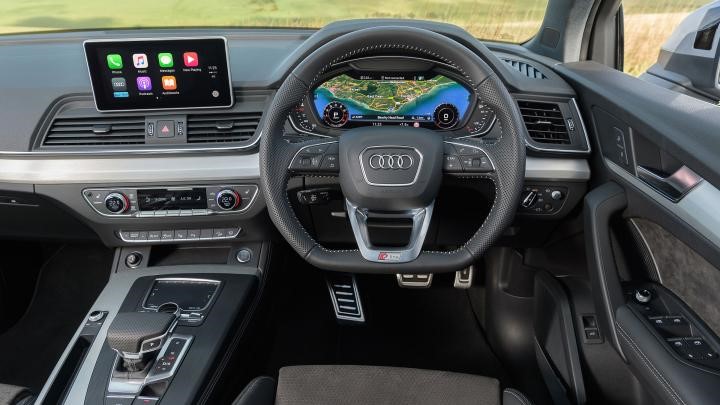 As far as technology and interior goes, all Q5s comes with power-opening boots, along with five different modes for the gearbox and engine. A digitalised infotainment screen is also featured and can grow to 8.3 inches if the model is upgraded (which is recommended by Carbuyer's review) as users will get a touchpad complete with handwriting recognition. More details on the Q5's interior features are available at Carbuyer's Q5 review.
Equally important to any potential buyer, price will play a considerable part in the final decision. The overall price for the Audi Q5 ranges from £33,355 to £57,045. Carleasing prices ranges from £373.97 to £418.46 per month for a 24 month contract. However alternative contracts and prices are available depending on the individual model. More information can be found on Carleasing's Q5 price page.
Land Rover Velar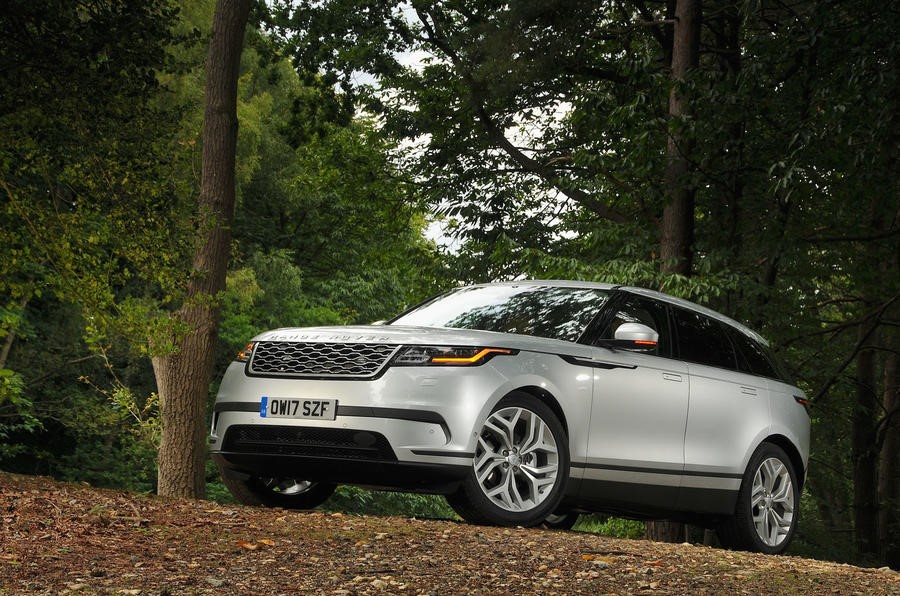 The Velar is a combination of modern, luxurious and expensive features with technological sophistication and "the highly accomplished ride and handling to be considered superior to the premium-branded medium-sized SUVs" (Autocar's review on the Velar).
Carwow argues that it "bridges the gap between the smaller Evoque and the larger Range Rover Sport". The strong, stylish design is seen to be more eye-catching than its competitors such as the BMW X3 and the Audi Q5.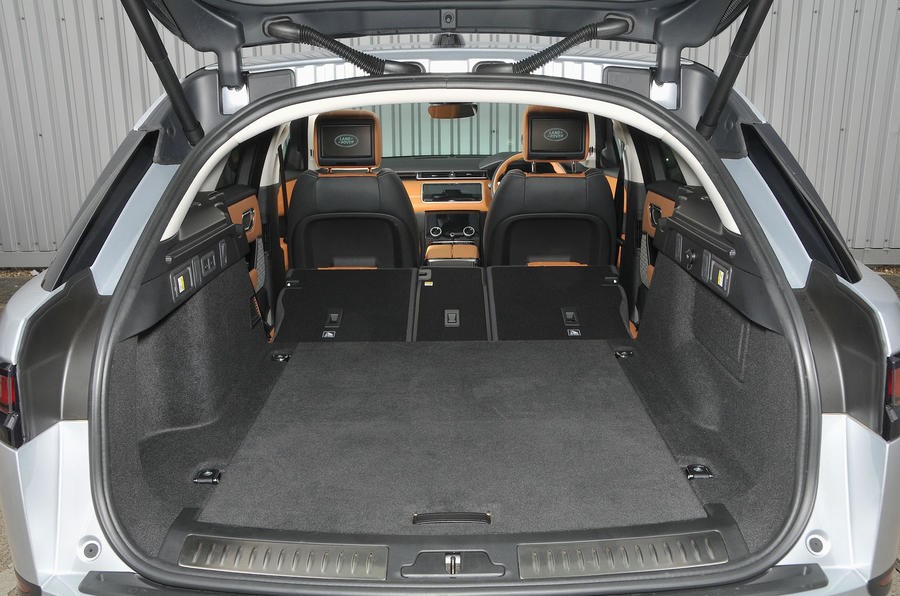 As with any 4×4, size is what helps sell the car. The Velar is no different. The 558 litre boot capacity can easily accommodate for the family. The 40:20:40 split when seats are folded down allows users to carry three passengers in the rear with plenty of luggage in the boot at the same time.
All models are equipped with a futuristic-looking dual-screen infotainment system, allowing the 4×4 to follow the high-tech, modern car trend. Whilst the lack of a satellite navigation system slightly lets the Velar's technological credibility down, the fully digitalised instrument panel along with a centre console with refined graphical resolution is a significant improvement from previous models. On the whole, the high-tech features that come with the Velar is a huge part of it's general appeal.
An in-depth review of the Velar's interior features can be found at Carwow's Land Rover Velar Review.
Fuel economy will ultimately differ depending on the model, but Miles Per Gallon (MPG) ranges from 34-49. More information can be found in Carwow's Velar specifications. As for performance, every model comes with 4-wheel drive with an eight-speed automatic gearbox. Users can choose from a range of three petrol and three diesel engines. More detailed information on the Valer's performance can be found on Autocar's Valer Review.
As far as driving goes, Carwow's expert Mat Watson argues "The Valer's relatively comfortable on the move, but the optional air suspension is a must-have feature." Such features will inevitably increase the price which is something worth noting for the Velar.
In terms of pricing, offers range from £44,830 – £72,630. But as for leasing offers, pricing ranges from £397.57 to £682.84 for a 24 month contract. However, prices will differ depending on models available and length of contract. More information can be found on Carleasing's Land Rover Valer pricing page.