The Audi A3 Cabriolet is the drop-top version of the A3 saloon. Its main rivals are the BMW 2 Series Convertible, the Vauxhall Cascada and the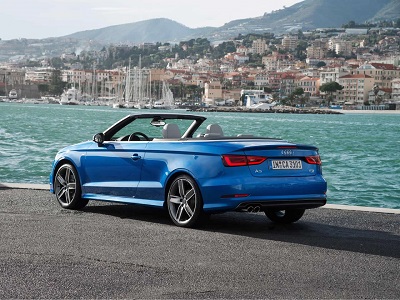 VW Golf Cabriolet. The Cabriolet is one in a range of A3 models such as the two-door A3, the practical A3 Sportback and the all-rounder A3 Saloon.
The Audi A3 Cabriolet is called a four-seater but the tight seats in the back mean it may be better thought of as a 2+2 – adults will not want to spend any time in the back if they can help it. Up front, though, things are just swell, there's plenty of space to stretch your legs and you get to enjoy Audi's peerless build quality. The fabric roof means you also have a reasonably sized boot to fill.
Despite the loss of a hard-top roof, the A3 Cabriolet does a good job of minimising the inherent shakiness of cars of this type, although you'll still notice it on really rough roads. It's not the most inspiring of drives, much like the hatchback the convertible offers neutral, safe handling rather than anything too exciting.
Engines are also shared with the 'hatch. You can choose from a variety of petrol and diesels and all offer relatively cheap running costs. The 1.4-litre turbo petrol is quick, cheap to run and doesn't suffer from the diesel models' clatter. For these reasons, it is the pick of the range
Entry-level cars come with a leather-wrapped steering wheel, DAB digital radio for the eight-speaker stereo and air-conditioning. In 2016 standard equip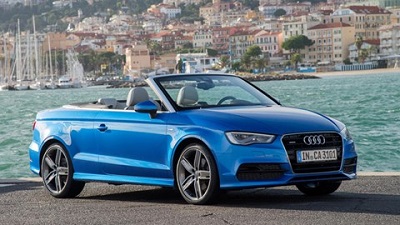 ment grew to include auto lights and wipers, xenon headlights and cruise control
The A3 Cabriolet marks a significant improvement over the old model, and ranks as one of the finest non-sporty convertibles you can buy for under £30,000.
As long as you don't expect sportscar-sharp handling, and don't regularly transport six-foot folk in the back then you won't find a real rival with the same quality feel. The closest competitor is Volkswagen's Beetle Cabriolet, but that can't match the A3's equipment offering, refined driving experience or premium look.