The Ford Focus is one of Britain's most renowned family-friendly, cost-efficient cars currently out there on the market. It's attractive pricing and general feel for handling places sits well in customer's eyes. However, its head-to-head rival, the Volkswagen Golf sits in a close second place on WhatCar's UK Best selling cars.
In this blog, we will be taking a look at these key rivals to provide a comprehensive overview on where these market-leaders stand.
Starting off with the 2018 Ford Focus, from an immediate glance customers can resemble the front grille from previous Focus models, ensuring customers can still feel a part of the Ford family. However the striking and sporty design is evident from every angle, allowing Ford to maintain an upgraded, aesthetic edge in its newest generation of cars.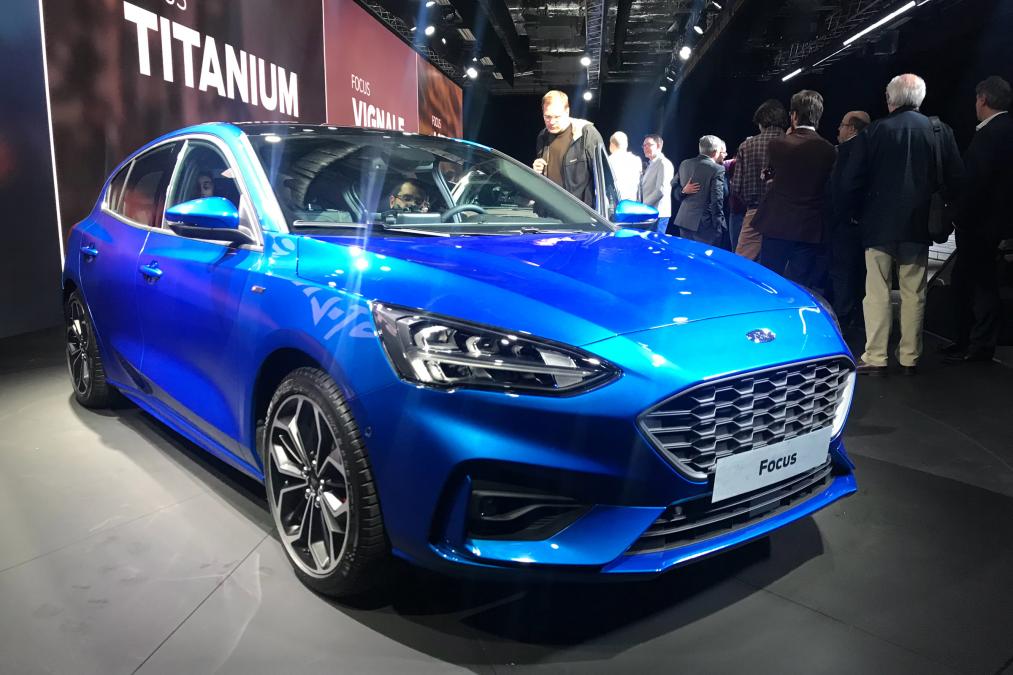 Exterior view of the 2018 Ford Focus
Exterior design manager Jordan Demkiw stated to Autoexpress that "The Focus is now lower and wider than before. We have been able to achieve all the good metrics of car design while offering more space."
The updated appearance doesn't stop at the exterior design. Whilst many of the engines from previous models are carried over, a new 1.5 litre three cylinder turbo powered petrol engine comes with it, producing 148-180 bhp. The added cylinder deactivation system allows users to be more fuel-efficient with their driving when it comes to travelling long distances.
Along with the fourth-generation's sharp design and added technology, the Focus arrives with seven different trim levels (Style, Zetec, ST-line, ST-line Z, Titanium, Titanium X and Vignale), allowing for a more selective, customer experience.
As far as driving experience goes, Autocar's review on the 1.5 Litre version of the Focus stated that "It drives really nicely. As in best-in-class nicely."
They also go on to state that the 1.5 version is "quiet and smooth", with it achieving 51.4 mpg on the new and updated fuel cycle.
Their overall opinion was that the compelling design, driving quality, added technology and various features within the car makes the Focus "a compelling proposition".  Their verdict was "the new Focus keeps its sport at the top of the dynamic tree but adds extra functionality too."
Exterior, driving shot of the Ford Focus 2018
It seems then that the new Focus is certainly a worthy player in the hot hatchback sector. As for pricing, leasing prices start from (as per 26/09/18)  £160.38 – £470.40 for a 24 month contract, however alternative contract lengths are available on Carleasing's pricing page.
As attractive as the latest Focus maybe, we should not be too hastily to ignore the Focus's main rival, the Volkswagen Golf.
The VW Golf is another key player in the hot hatchback sector, with it remaining as Europe's biggest selling new car and was the UK's most popular family hatchback in 2017.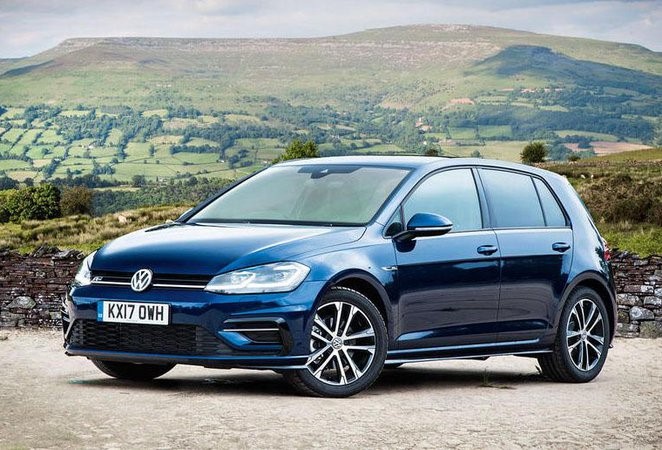 Much like the Ford Focus, the Golf is classed as a superb, all rounder that offers everything that most people will need in a car.
What is worth noting however, is that according to Whatcar.com's review on the latest Golf Hatchback, it "doesn't dominate its class in the way previous versions did… that's down to the competition upping its game rather than VW's standards slipping.
This should not however put off customer attention in anyway. The new Golf comes in a range of models starting from S trim, and rises through to SE, SE Nav, GT and R-line. This is not accounting for any of their five performance alternatives, or the more eco-efficient versions such as their previous Bluemotion version.
As for power, VW will make their current 128 bhp version of the 1.5 TSI engine available for the 2018 Golf at a lower price point. However a 148 bhp engine can be achieved with the GT or R-line version. More information on engine specifications and power can be found at Whatcar's Golf Review.
Equally important to any consumer is fuel-efficiency, and no doubt the Golf lives up to these expectations. All versions of the 2018 Golf offer promising fuel economy, with the 1.0 TSI Litre version claiming to reach 60.1 mpg and the 1.6 TDI version reaching 72.4 mpg, substantially triumphing over the Ford Focus.
As far as interior goes, Autocar state that the "advancement of Golf generations is nowhere more apparent than on the inside." They argue that the Golf "remains the uber-Hatchback." Through the Vienna leather upholstery, dual zone analogue instruments, and various other technological features, the Golf is the "perfect compromise of bottom-line cost and understated taste."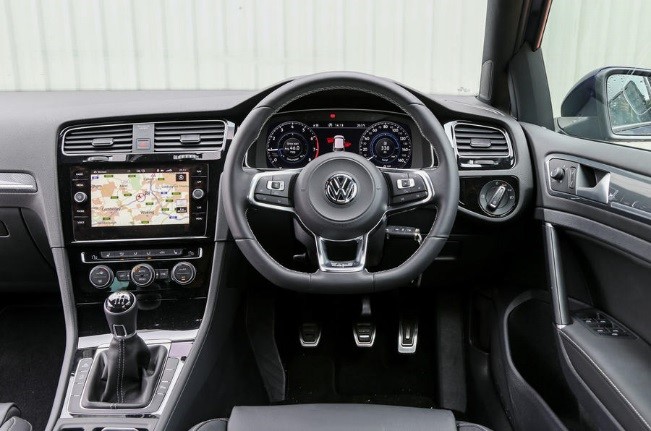 As for an overall verdict, Autocar's review on the 2018 Golf argue that the "facelifted Golf remains at the head of the pack, and by doing so keeping the Ford Focus, Seat Leon, (and other key rivals) at arms length."
Leasing prices for the 2018 VW Golf Hatchback starts at (as per 26/09/18)  £181.81 – £319.68 for a 24 month contract, however other contract lengths are available at Carleasing's pricing page.
Overall, both hatchbacks are incredibly worthy and credible opponents in the car market, as evident from current UK best-selling car polls. If distinguishing features and pricing does not sway consumer opinions, perhaps brand loyalty will ultimately make the final decision.