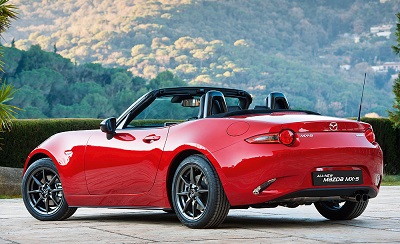 While previous generations of the Mazda MX-5 had numerous alternatives to worry about, this latest car really is in a class of one, undercutting sports cars such as the upcoming BMW Z4, Audi TT Roadster and Mercedes SLC on price.
It's available with a cloth roof that folds down manually, or with a metal roof that does so electrically – which is called the Mazda MX-5 RF. Here we're focusing on the former.This is the smallest Mazda MX-5 ever built – it's 100kgs lighter than the car it replaces. Mazda's attention to detail (when it comes to weight) makes its presence felt both on the straights and in the corners. It means the MX-5 doesn't need super-stiff suspension to contain its lean in corners, making it more comfortable on the UK's bumpy broken roads.
That's also helped by its 132hp 1.5-litre engine that's slightly smaller than the entry-level engine in the old car – allowing Mazda to sit it further behind the front wheels. The larger 184hp 2.0-litre petrol offers more power and torque, but doesn't weigh a huge amount more. Both are non-turbocharged so need to be revved hard for maximum performance, but that's no hardship in a car that's so enjoyable to drive quickly.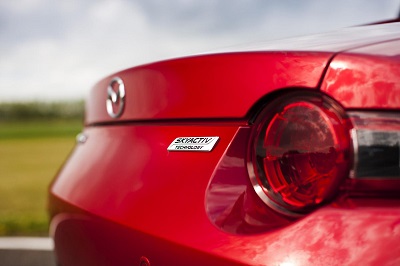 Despite its very reasonable price, the Mazda MX-5 comes well equipped – even base models get LED headlights, 16-inch alloy wheels, air-conditioning, electric windows, remote central locking, heated wing mirrors, traction control, stability control and a multitude of airbags. This kind of simple driving enjoyment that the Mazda MX-5 provides is hard to match at any price, but the fact that it should be reliable and economical too only makes it more tempting.
Assuming you only need two seats, and luggage space isn't a priority, it seems rather difficult to find any weaknesses.